Destination Management - MSM Hospitality Services

The Mystic land of India a world in itself : nowhere else can one find such diversity, such beauty, such innocence and such pleasure as in India.
Royal Rajasthan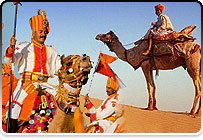 Visit Rajasthan the land of valiant whose landscape is dotted with many historical monuments and heritage cities of India or see the great Indian THAR desert and witness the true nomadic life style of an Indian tribe.
Rajasthan is the land of royalty. Come and experience the true royal Indian life style, live in a 14 century fortress and relish a sun downer in one of many lavish gardens or listen to the entailing anecdotes from true royalty.
The Taj Mahal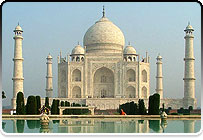 An architecture that makes India as a wonderland is Taj Mahal.It does not fall only in the category of one of the wonder among the world's historical sites but it also became a UNESCO world heritage site. that does fall only in the category of one of the wonder among the world's historical sites but it also became a UNESCO world heritage site.Situated in Agra, the Taj Mahal t is a compulsory destination for the tourists of entire world. It would be insufficient quote in praise of Taj Mahal that –" tourists does not complete their voyage until they have seen Taj Mahal."
Delhi Hotels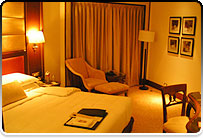 A good Habitation is the most necessary part when you stay out of your home.There are many hotels in Delhi where you can stay as per your requirement and you can make your journey memorable and enjoyable. Keeping in mind the dwelling need of corporate and individual we are ready to provide you hotel solution in Delhi.
Kerala - God's own country
Backwater cruise, Ayurvedic Retreats, Ancient Healing system but proven for the mordern day weary traveler The most romantic and tropical part of India, it holds great promises of enchanting holiday options! Kerala offers over 900 kms. of labyrinthine water world which is navigable. With canals more beautiful than the ones in Thailand and infinitely less crowded than those in Milan.
Adventure Travel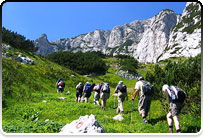 Leh ladakh, North East, Uttaranchal
For century's Himalayas has been luring the travelers because of the challenge that it presents to all. On this expedition we will take you from the alpine valleys of the Lower Himalayas and explore the rough barren landscapes and high altitudes of Ladakh region via some of the most exciting and breathtaking landscape in world. Himalayas offering mountain climbing, trekking, river rafting etc.
India Wildlife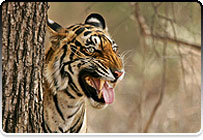 Ranthambore national park, Bandhavgarh, Kanha, Gir national park,Corbett Tiger Reserve India is a country with about 524 animal sanctuaries including 28 tiger reserves and 80 national parks which offer a stunning array of wildlife. Get in touch with the wild side of nature with a visit to some of the famous wildlife reserves in India.
Chambal Valley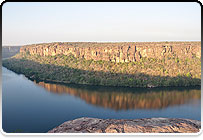 Chambal Safari Lodge is an Oasis of calm and tranquility. Nestled in the midst of a sprawling 35 acre heritage plantation, it is eco-friendly lodge which starts with the natural feeling of melodious wild life and continues throughout the day. This is well-suited for a rustic stay near the National Chambal Sanctuary around 65 km from Agra.
Luxury Spa Holidays
With ever-increasing level of stress and hectic lifestyle it has become imperative to release that stress. Spas in India offer world class Luxury spa services which are above and beyond world standards. India is a multi-facet tourist destination that offers you varied spa option from the old and traditional MEDITATION, YOGA AND AYURVEDA to the ultra modern spas like Oberoi Amarvilas, Agra Oberoi Rajvilas, Jaipur, the Leela Goa Park, Hyatt Goa Resort and Spa Taj Fisherman's Cove, Chennai… to name a few.
Luxury Train Tours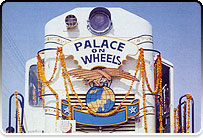 www.rajasthantourpackages.net
www.indiantravelways.com
Roll the clock back in time for one glorious week, re capture the pomp and pageantry of a royal past in royal style. Enjoy a journey where you sit back and relax. On the luxury trains in India you feel no less than royalty, a journey worthy of kings.
Cradle of Buddhism
No Buddhist pilgrimage is complete without a visit to India land where Buddhism was literally born. We will help you retrace the steps of Buddha and take you to places which acquired prominence during his journey through life. Take your journey with Lord Buddha's teachings and footsteps from Lumbini where he was born, to Bodhgaya, Sarnath, Kushinagar, Shrawasti, Varanasi and other important destinations.
We promise you the best pilgrimage tours in India with the best travel services and luxury hotel stay.
Beaches of India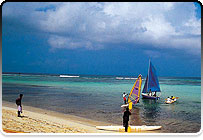 Nearly the entire coastline of India is dotted with world-class beaches.India has a vast coastline thereby offering numerous beaches all along the shoreline. You can go to Maharashtra, Goa, Karnataka, Kerala, Tamil Nadu, Andhra Pradesh, Orissa, West Bengal or Lakshadweep to spend your vacations with your loved ones, family and friends. Enjoy water sports including Scuba Diving, Surfing, Para sailing, Beach Volley Ball, Water Scooters and Speedboats in india branch travel.
Architecture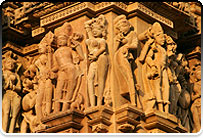 Witness the amazing workmanship of the grand monuments of India which includes major forts and sculptures like Taj Mahal, Ajanta and Ellora caves, Rajasthan forts and palaces and monumental temples of South India and many many more wonderful Architecture works.