Career - MSM Hospitality Services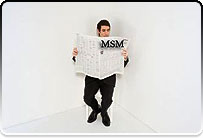 In this dynamic world of hospitality, we have taken a challenge to create an environment that nourishes and develops our team. We do not have employees rather we have innovators with high self esteem who function more like a motivational group of professionals. We believe in value of teamwork & performance based reward system. With the state - of - art infrastructure, our young team members reflects job ownership, value addition and result orientation in their jobs. A career with "MSM Hospitality Services" is full of challenges, competitions and tremendous responsibilities where you will find numerous opportunities to prove your competency. We need professionals who have the right mindset to succeed in this highly competitive world, winning attitude, passion for excellence, and appetite for challenges. Our professional hospitality services team needs people with positive mindset, thrive in multidisciplinary and willing to adopt challenging environment. Let's explore the world of opportunities at MSM if you feel confident that your potential can directly complement this organization. We are looking for those who are not just good at what they do but are outstanding in the way that they do it.
E-mail us - vijay@msmgroup.in
Current openings for which you can apply:
Link Exchanger
Eligibility : Any Graduate
Description : 1 years Experience in Link Exchange
SEO
Eligibility : BE/ MCA/ B-Tech
Description : 2 years Experience in SEO,PPC,SEM.
Web Designer
Eligibility : Any Graduate, web designing Course
Description : 2 years Experience, freshers can apply
Sales Executive / Operation Executive
Eligibility : Graduate, Any Tourism course
Description : Minimum Experience : 1 years, freshers can apply
ASP .Net Programmer
Eligibility : BE/ MCA
Description : 1-3 years of working experience on PHP,ASP, MYSQL,ASP.NET
Content Writer
Eligibility : English graduate, MASS Comm.
Experience : 1 years Experience, freshers can apply